Fees & Payments
Main Content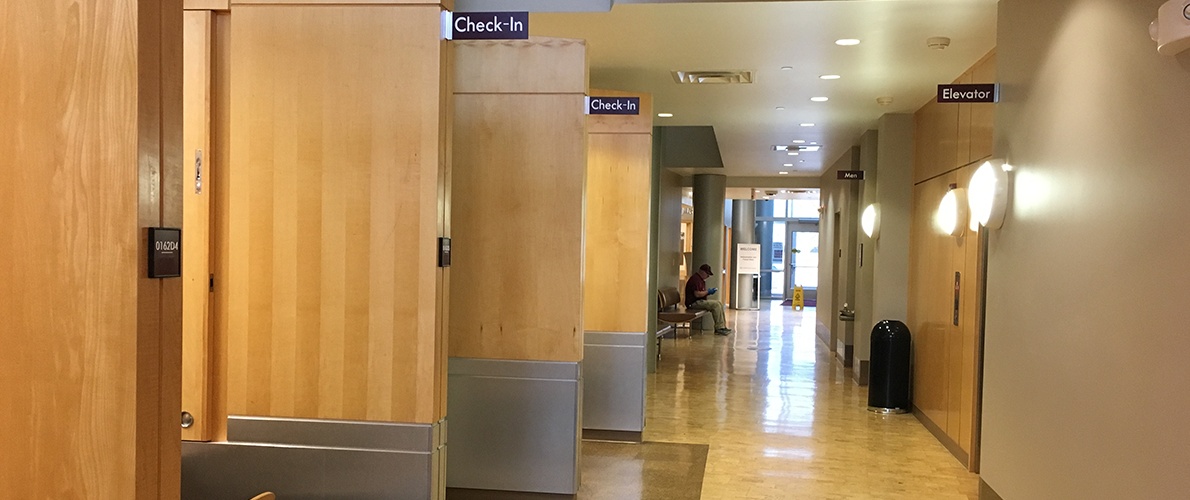 All students who are required to or choose to pay the Student Health Fee are eligible to utilize the Student Health Center services for the entire semester. The student health insurance plan is not needed to access care at the Student Health Center. There will be a nominal front door fee assessed to the student for each visit; additional charges may apply in some instances.
Additional Charges
Additional charges, beyond the door fee, are associated with some services. Examples include but are not limited to:
Lab
X-ray
Durable medical goods (braces, casts, etc.)
Orthotics
Crutches
Immunizations
Prescriptions and over the counter medications in pharmacy
Late cancel and appointment no-show fees
Medication administered in the clinic
Payment Methods
We accept the following methods of payment for the front door fee and any additional fees assessed.
Cash
Check
Credit Card
Debit Dawg
SIU Bursar
Insurance Billing
Student Health Services does not submit insurance claims for the student in most instances. However, Student Health Services will submit claims on behalf of students under the following circumstances:
Students injured in a motor vehicle accident to the motor vehicle plan only.
Students injured under workers compensation to the worker's compensation carrier only.
Immunizations and prescription medications only for those students enrolled in the Aetna Student Health Insurance plan.
Students are responsible for any unpaid balances.
Students may obtain a statement from SIU Student Health Services or print statements from their bursar account to submit their own claims as needed for all other circumstances. Reimbursement will depend on individual plan benefits. The student should contact their insurance carrier for questions regarding insurance benefits.