Counselor in Residence
Main Content
Counselor-in-Residence
Counseling and Psychological Services (CAPS) and University Housing work together to make counseling available for students who live in University Housing. Students can call or come by the office to access support ranging from crisis services, intakes, and brief intervention. Other services to be provided throughout the semester include workshops, seminars, and group support.
How do I see a Counselor-in-Residence? Students can be self-referred or referred by University Housing staff. 

Counselors can be reached at (618) 453-5371.

Is this counseling session free? The cost is $10.00 per visit and must be billed to your Bursar account.
Where is the Counselor-in-Residence office? This office is located in Grinnell Commons, room 106 (across from the mailroom and next door to the Education and Outreach office).
What hours are the Counselors-in-Residence available? The Counselor-in-Residence operates from 12:30 p.m. to 9:00 p.m. seven days a week. During university breaks, holidays, and summer semester, Counselor-in-Residence hours are Monday through Friday 8:00 a.m. - 4:30 p.m.
Kristi Annegers
MA, NCC, LCPC
Staff Counselor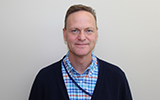 Robert Grimmer
MS, LCPC, CRADC
Staff Counselor