Stress Management
Main Content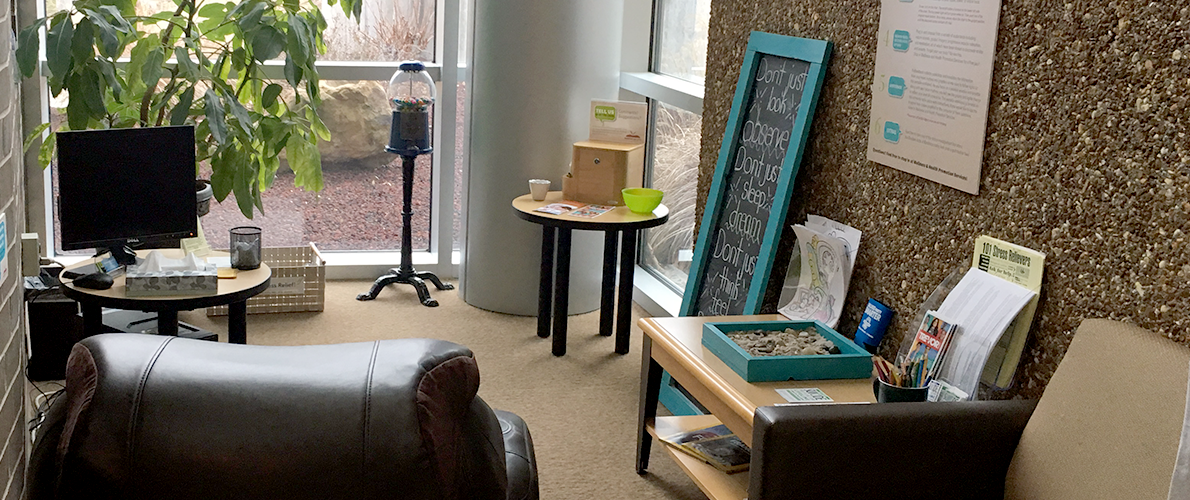 Healthy Salukis Dawg Lounge
The Dawg Lounge is located inside the Student Health Center, first floor; tucked away in a small area near the south entrance. This semi-private get-away was designed with the student in mind by taking advantage of already scheduled appointments at the Student Health Center. No appointments necessary. The following "de-stress" tools have been added to the stress lab to help you relax.
Massage Chair
Guided Imagery
Progressive Muscle Relaxation
Meditation
Biofeedback
Make sure to pack your headphones for your next relaxation session in the Dawg Lounge.
Dawg Lounge To-Go!
Wellness is happy to bring the traveling Dawg Lounge to your classroom! The traveling Dawg Lounge combines an interactive 50-minute presentation with tips and tools to reduce stress including a massage cushion and biofeedback.
These programs are designed to reduce stress problems through increased awareness of stressors that impact an individual assessment of personal stress symptoms presentations of healthy methods for managing stress. Each program teaches at least one relaxation or experiential stress reduction technique for students' immediate use.