Suicide Prevention
Main Content

Wellness and Health Promotion Services is home to SIUC's Garrett Lee Smith Campus Suicide Prevention Grant. We believe it takes a village to create a zero suicide culture on college campuses. We are Salukis on Your Side, dedicated to providing comprehensive mental health services and resources to SIU students. Our goal is to help you find the support, resources, and information you needSalukis on Your Side offers a variety of trainings/workshops/presentations to Faculty/Staff/Students. Please Click Here to find out more!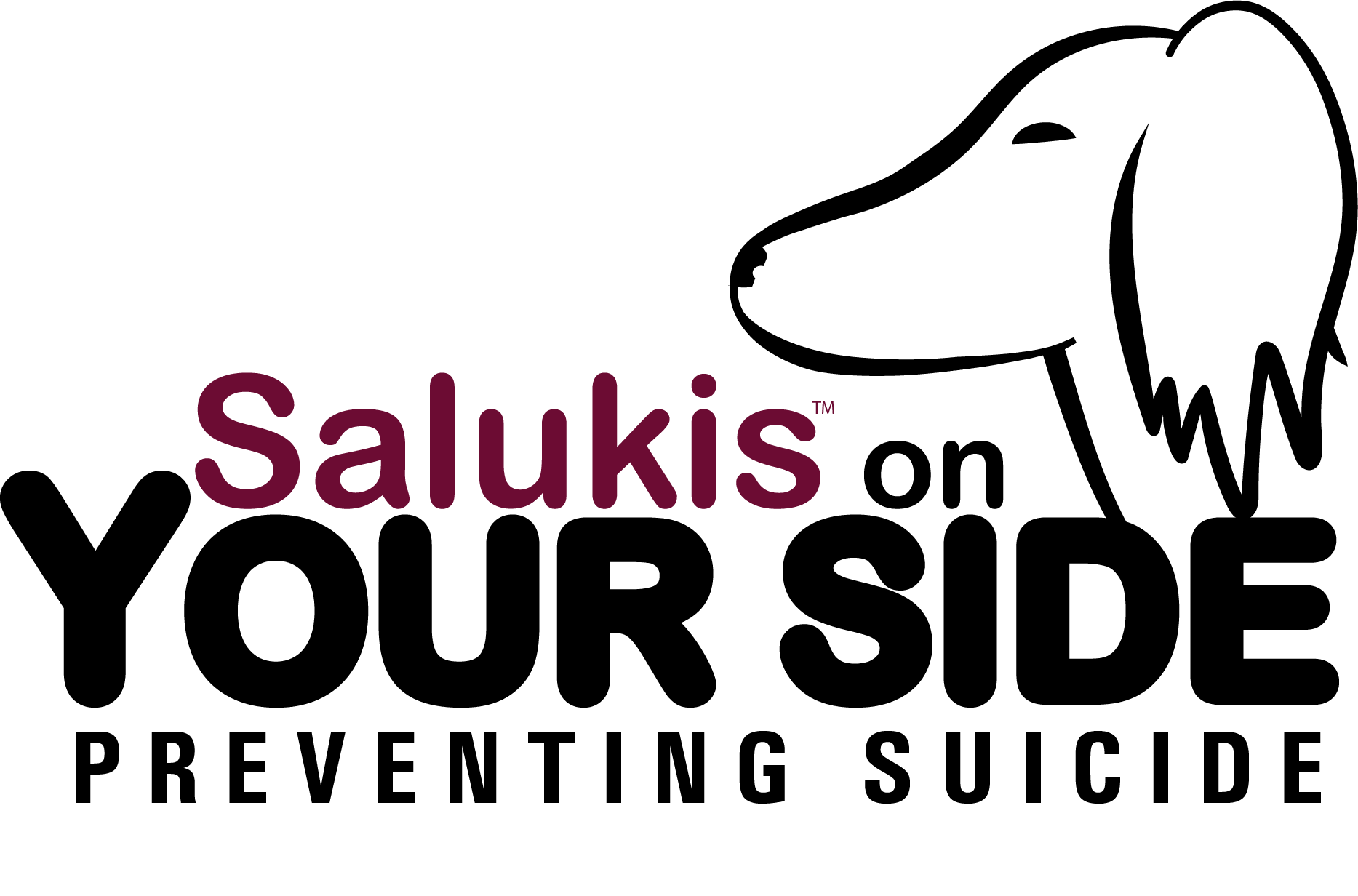 Trans Lifeline
What is it? A 24/7 hotline available in the U.S. and Canada staffed by transgender people for transgender people. Trans Lifeline is primarily for transgender people in a crisis, from struggling with gender identity to thoughts of self harm.
Contact Information:
a). United States: 1-877-565-8860
b). Canada 1-887-330-6366
Available 24/7
What is Suicide Prevention?
Suicide is preventable. There is help—and hope—when individuals, organizations, and communities join forces to address suicide as a preventable public health problem. Over the past 20 years, suicides among youth have declined by 40% and among older adults by 33%. By drawing on research and implementing effective interventions, we can save lives.
---
What are the risks and warning signs?
These signs may mean someone is at risk for suicide. The risk is greater if a behavior is new or has increased and if it seems related to a painful event, loss, or change. Warning signs may include:
Talking about wanting to die or to kill oneself
Talking about feeling hopeless or having no reason to live
Talking about being a burden to others
Acting anxious or agitated; behaving recklessly
Withdrawing or feeling isolated
Displaying extreme mood swings
Looking for a way to kill oneself
Talking about feeling trapped or in unbearable pain
Increasing the use of alcohol or drugs
Sleeping too little or too much
Showing rage or talking about seeking revenge
---
Where Can I go for help?
---
Mental Health Resources
View a PDF containing mental health resources here.
View a PDF of the Illinois Suicide Prevention Strategic Plan here.