Pharmacy
Main Content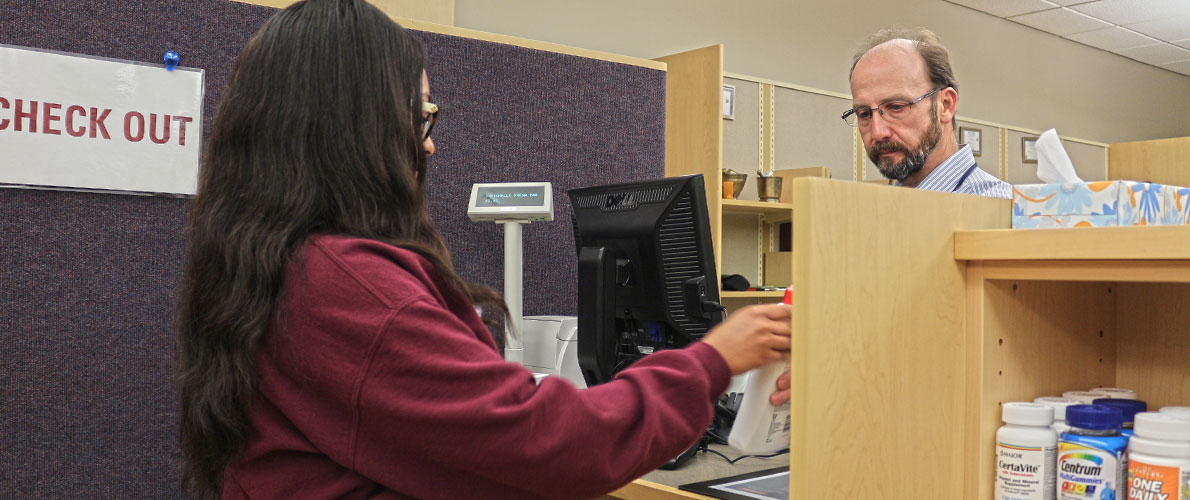 SIU Student Flu Shots
Flu shots are available for SIU students at the Pharmacy located on the first floor of the Student Health Center. Walk-in appointments are welcome. Flu shots are $25 with no service fee added. Students covered by the Student Health Insurance Plan receive the flu shot at no cost.
Students can fill prescriptions at the pharmacy from our physicians or from physicians outside Student Health Center. In addition to medications, the pharmacy has a large selection of over-the-counter tax-free products. These include diabetic needs, cold/cough remedies, birth control items, vitamins, first aid supplies, skin medications, and more. For more information, stop by the pharmacy on the first floor of the Student Health Center or call (618) 453-4417.
How do I pay?
Does Insurance cover prescriptions?
Can I get a list of my prescription?
Can I fill prescriptions from my family doctor?
How can I refill my prescription?
Can someone else pick up a prescription for me?
Can I get my prescription filled somewhere else?
What if my prescription refills are at another pharmacy?
What else can I get in the pharmacy?