Eligibility, Fees, and Payments
Main Content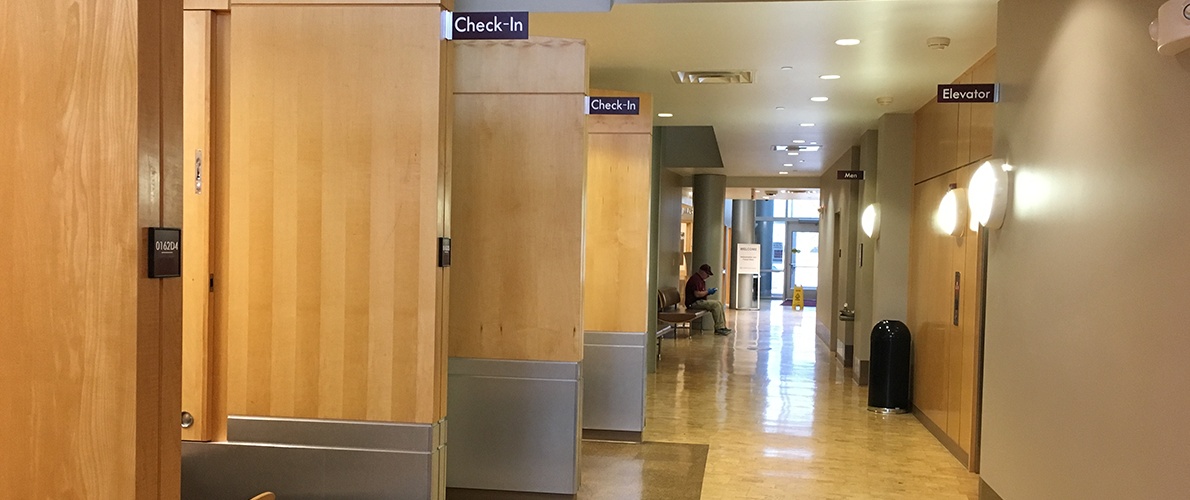 Eligibility For Services
Eligible Students: SIU Students charged on-campus General Fees and who are not receiving a faculty/Staff employee waiver for this fee.
Eligible Faculty/Staff: Current SIU Faculty and Staff with SIU Sponsored Employee Health Insurance. Student work positions do not qualify for staff eligibility.
Eligible Retired Faculty/Staff: Retired SIU faculty/staff with SIU Sponsored Employee Health Insurance and who are NOT Medicare eligible at the time of service.
OTHER ELIGIBILITY
Under certain circumstances, students or student spouses/domestic partners that have not paid the On-Campus General Fees may be eligible to be seen at the Student Health Center. Examples include current SIUC students taking only on-line/distance education or continuing enrollment courses or spouse/domestic partners of an eligible SIUC student. Students may also be eligible for one additional term after graduation or separation from the university. Other circumstances may apply for eligibility determination. Students who are determined to be eligible for the Student Health Center will have 2 fee schedule options to choose from:
The Optional On-Campus Health Benefit: This is the equivalent of paying a portion of the On­-Campus General Fees directly to the Student Health Center and is recommended for students that may need to use the health center at a high frequency during the term. SIUC Students opting for this method will have the same benefits and fee schedule as an eligible student (see eligible student fee schedule). Please note that spouses and domestic partners of eligible students choosing this option will have access to in-person medical services only, and use the same fee schedule as an eligible student. Call 618-536-7575 for more information.
Deemed Eligible Benefit (COVID-19 Temporary Benefit): This new temporary benefit allows deemed eligible SIU students to use the health center in a similar manner as an eligible student. SIU students opting for this method will pay a higher entrance fee (see deemed eligible fee schedule) and certain medical laboratory tests may not be available as this eligibility status does not require payment of any portion of the On-Campus General Fee. Call 618-536-7575 for more information.
FEE SCHEDULES
Eligible Students: Those students who have paid the General On-Campus fee are charged a $10.00 service fee for each provider seen. Additional charges may apply.
Deemed Eligible Students/Spouses/Domestic Partners: Those Students who have NOT paid the General On-Campus Fee are charged a $25.00 office visit fee to see a provider. Additional charges may apply.
Faculty/Staff/Retirees: The usual and customary fee schedule will be billed to your insurance carrier. Office visit co-payments are due at the time of service.
Payment Methods
Insurance billing is limited to certain visit types and eligibility statuses. We accept the following methods of payment for assessed fees which are due at the time of service
Cash
Check
Credit Card
Debit Dawg
SIU Bursar Transfer for SIUC students only
ADDITIONAL CHARGES
Additional charges may be assessed with some services. Examples include but are not limited to:
Crutches
Durable medical goods (braces, splints, etc.)
Immunizations
Late cancel and appointment no-show fees
Medication administered in the clinic
Prescriptions and over the counter medications in the pharmacy
INSURANCE BILLING
Student Health Services does not submit insurance claims for patients in most instances. However, Student Health Services will submit claims on behalf of patients under the following circumstances:
Immunizations and prescription medications only for those students enrolled in the Student Health Insurance plan or the Saudi Arabian Cultural Mission (SACM) insurance plan
Students injured in a motor vehicle accident to the motor vehicle plan only.
Students injured under worker's compensation to the worker's compensation carrier only.
Eligible Faculty/Staff or Eligible Retirees for Urgent Care Services.
All patients are responsible for charges denied by their health insurance.