Psychiatry Clinic
Main Content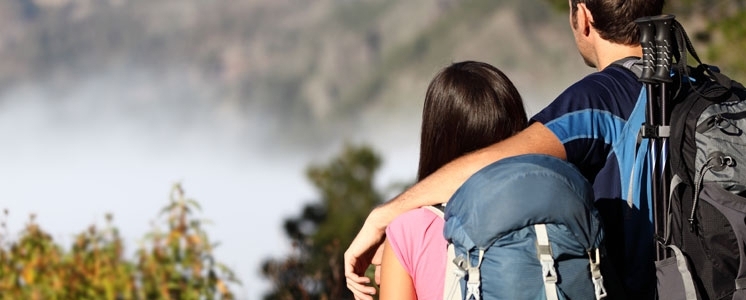 Students can experience psychiatric difficulties while away at school that can interfere with their academic success and personal lives. The psychiatry clinic is staffed with a psychiatrist and two psychiatric nurses that work closely with our psychologists and mental health counselors. Services include psychiatric evaluation and medication management.
Jump to:
ADD/ADHD Protocol for Treatment
Students previously diagnosed and treated for ADD/ADHD by an outside medical provider may choose to be followed for their condition at Student Health Services while they are attending Southern Illinois University.Before the first appointment is made for continuity of care for students with ADD/ADHD, we must have received copies of your medical records that include the following psychological testing results:
ADHD Assessment/Testing (at least 2 different instruments)
Cognitive/Intellectual Testing
Achievement/Academic Skills Testing
Personality Testing may be required at the discretion of the provider
Students that have never been diagnosed or treated for ADHD/ADD must have the same psychological testing completed prior to consideration of treatment being initiated by a provider at Student Health Services. Students may also be asked to give permission for our staff to speak with parents/guardians about the diagnosis.
This testing is not available at Student Health Services, but we can provide a list of testing resources available in the community at the students' expense. A portion of the costs associated with psychological testing may be covered by the students' health insurance.
Psycho-stimulant medications are not provided to patients that are currently using or dependent on controlled substances or have a history of an eating disorder. Random drug screening may be conducted at any time.
Students followed at Student Health Services for ADD/ADHD are also encouraged to participate in Behavioral Therapy at the Counseling and Psychological Services. A standard door fee will be charged for these services.
Some college departments, such as the Law School, may require comprehensive psychological testing before providing academic accommodations for students with disabilities. Students with ADD/ADHD may also request accommodations for certain board or graduate school admission exams. It is the student's responsibility to contact the appropriate college office or examining board to receive more information on receiving these accommodations. Disability Support Services can help guide you through this process.
Campus Resources for Students with ADD/ADHD
Psychiatry Services for Evaluation and Treatment:
For questions or appointments, Phone: (618) 453-4346
For records and testing results, FAX: (618) 453-4088
Counseling and Psychological Services:
Phone: (618) 453-5371
FAX: (618) 453-6151
Disability Support Services:
Phone: (618) 453-5738
FAX: (618) 453-5700
Examples of Required Psychological Tests
Assessment instruments for ADHD (two or more of the following):

Brown Attention Deficit Disorder Scales – Adult
Copeland Symptom Checklist for Attention Deficit Disorders
Conner's Adult ADHD Rating Scale (CAARS)
Conner's Continuous Performance Test – CPT
Test of Variables of Attention (TOVA-A/TOVA-R)
Adult ADHD Behavior Checklist
Attention Deficit Disorders Evaluation Scale
Cognitive/Intellectual Testing (one or more of the following):
Wechsler Adult Intelligence Scale-Fourth Edition (WAIS-IV)
Stanford-Binet-5 (SBS-5)
Kaufman Adolescent and Adult Intelligence Test – Second Edition (KAIT-2)
Wechsler Memory Test –Fourth Edition (WMS-IV)

Achievement/Academic Skills Testing (one or more of the following):
Woodcock-Johnson-III: Tests of Academic Achievement (General and Extended batteries including fluency measures)
Wechsler Individual Achievement Test-Third Edition (WIAT-III)
Personality Tests
The need for personality testing is at the discretion of the evaluator, dependent on the student's history, report, and presentation:
Minnesota Multiphasic Personality Inventory (MMPI-2)
Minnesota Multiphasic Personality Inventory-Restructured Form (MMPI-2-RF)
Personality Assessment Inventory (PAI)
Beck Depression Inventory (BDI)
Beck Anxiety Inventory (BAI)